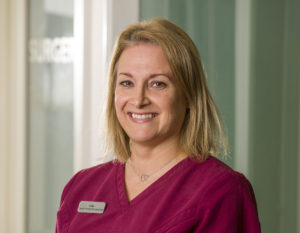 Lisa Betts
Lisa qualified as a Dental Nurse in 1995 (NEBDN).
Lisa joined our team in 1999 then after testing the water elsewhere realised her place is always with us at Penryn.
Lisa has qualified in NEBDN Oral Health Education and Fluoride Application and Plaque Indices. Lisa is a jack of all trades and but spends the majority of her time on Reception.
Lisa has two children, in her spare time she enjoys coastal walks  with Winnie her dog or braving the sea all year round.